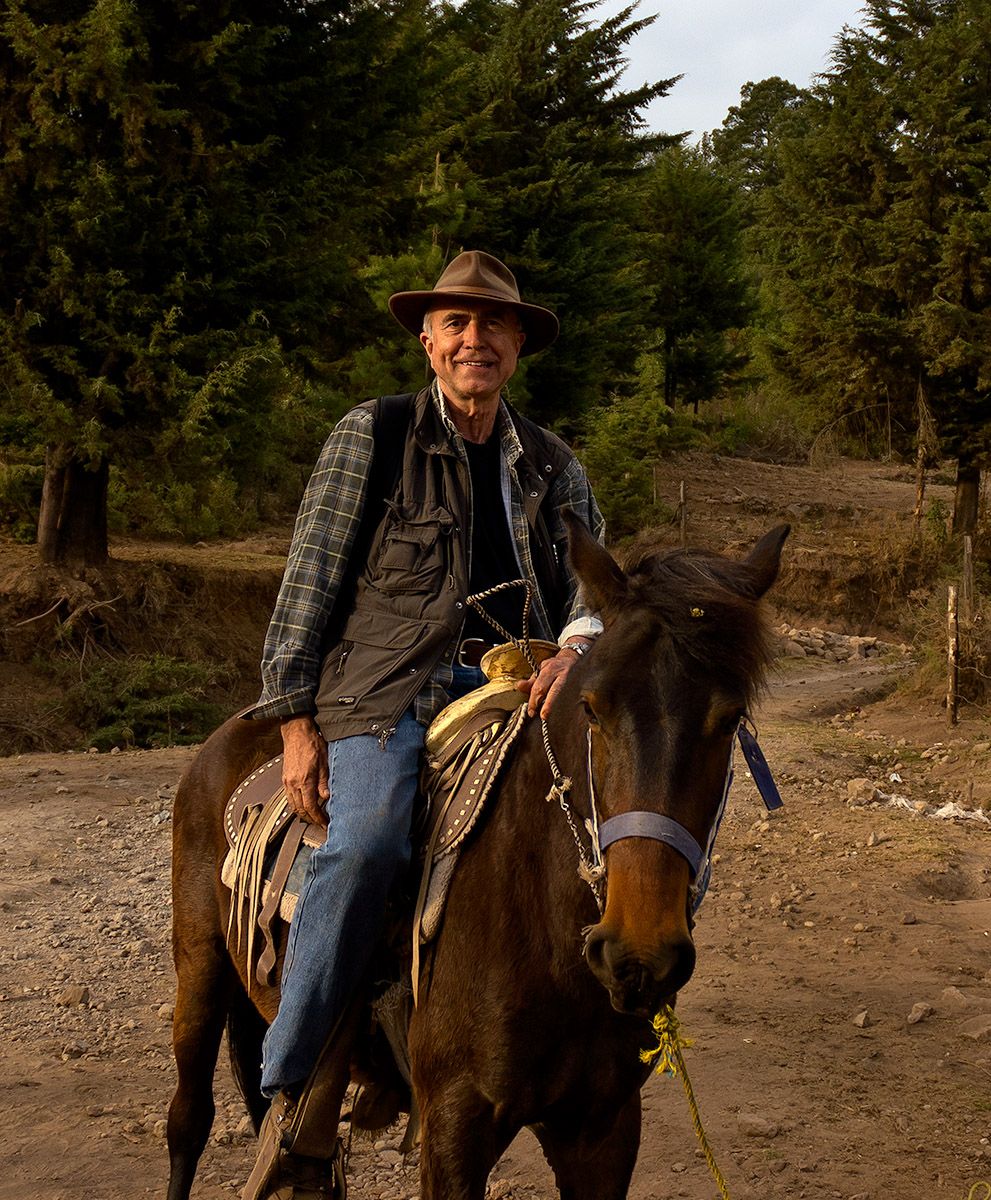 Medford Taylor is a time-honored and prolific photojournalist and natural history photographer, recognized for his versatility in the field. In a career spanning over three decades, he has covered a diversity of events, places and people ranging from the civil rights movement to Australia's outback to Mexico's Monarch butterfly migration. Medford Taylor has photographed cultures, the land, and wildlife worldwide. Whether he is photographing watermen on the Chesapeake Bay or bugs in his backyard, Taylor brings a genuine sense of story to his images.
These days Medford is focused on places and projects that are personally fulfilling and purposeful. Based in Richmond, Virginia, he continues to update his fine art photography portfolio, which is comprised of both archival and current works. His recent projects include Mexico's Michoacan state, and the quiet rivers of the Virginia foothills.
Born in North Carolina and a graduate of High Point University, Medford discovered his passion for photography after serving five years as a naval officer and Vietnam veteran. After attending the University of Missouri Photojournalism Workshop, Taylor dedicated himself to the photographer's life. Following a brief stint in their graduate program, he headed straight into a lifetime career, starting out in newspapers as a staff photorapher for the Houston Chronicle and then the Virginian Pilot in Norfolk. Taylor soon moved on to a freelance life, completing numerous assignments for National Geographic Magazine, NG Traveler, Time Magazine, Newsweek, GEO, Air&Space Magazine, Turner Broadcasting and many other organizations and publications. His work appears worldwide in periodicals, books and on the web.
Medford Taylor's book Saltwater Cowboys: A Photographic Essay of Chincoteague Island was published in 2002.
Exhibitions
Reflections On The Piney River and Magic Of Koi Ponds
Rivermont Studio, Lynchburg, Virginia 2015
Silent Journey, Babcock Fine Arts Center Gallery, Sweet Briar College, Amherst, Virginia 2009
Dog Fence, Visa pour L'Image, Perpignon, France 1997
Group Shows
The 2012 Harnett Biennial
University of Richmond Museums
Richmond, Virginia 2012
Biennial 2012, Peninsula Fine Arts Center
Newport News, Virginia 2012
artspace international juried printmaking & photography
exhibition, Richmond Virginia 2012
Capital One Art Collection 2012
Click Group Photography Exhibit, Glave Kocen Gallery, Richmond, Virginia 2010 / 2012
Captivar La Luz: A Latino Experience Blue Star LAB Gallery, San Antonio, Texas 2010
Fellowships
Awarded a resident fellowship at the Virginia Center for the Creative Arts, Amherst, Virginia 2009